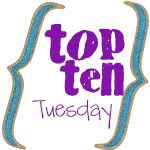 sponsored by ohamanda.com
10 THINGS I SAY TO MY 2YO BEFORE 10AM (an update to this post)
Good Morning, Monkey Buns!

Leave Lucy alone, Eli. (Lucy is the puppy.)

Mmm, can mommy have a kiss, Eli?

That's not yours, Eli.

Which show, this one?

Which game, that one?

Which book, the one over there?

Pens are for paper, Eli!

Please eat some breakfast, Eli.

No clicking on mom's computer, Eli!
(In reality, I have at least 10 more things to add to this list, but you get the idea.  2 is a busy – and yummy – age!)